Welcome to our website
About Hog Roast BBQ...
Hog Roast BBQ
Welcome to Hog Roast BBQ we have over 20 years of experience in Roasting and offering the best products we can locally source. The people, food and the location make a great event.   The perfect place for friends & family to come together and have a great time. Every time you book us, you can be sure to get great food, with responsibly sourced meats from the local area.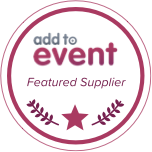 We create something special for your event with our Hog Roast BBQ
Patience is the secret to a great Hog Roast
Discover your new favourite meats
Choose from our delicious menus
With the wonderful aroma of succulent lean beef & Lamb burgers
Some kind words from our customers..
What they say
We love to hear from customers, so please leave a comment or say hello in an email.
Rachelle Horridge
Facebook
Absolutely fantastic service from booking to completion, totally stress free...the food was fantastic, even the vegetarian option. I would highly recommend Darren.
Sarah & Justin Hartley
Facebook
Thankyou so much for the most delicious food you did for our wedding yesterday!! So many compliments and hardly anything left over! Would highly recommend to anyone. Such polite and friendly people and you helped make our day very special. Thankyou from Sarah & Justin Hartley
Lorraine Reynolds
Facebook
We had this company for my husbands 60th in October, Darren was so lovely, the hog roast was amazing and we had loads of compliments on the food. Would definately recomend this company, nothing was too much trouble.
Louise Shaw
Facebook
Darren from Bury Hog Roast provided the catering for our post wedding garden party. He was so professional. The food was amazing, his service was faultless, the guests were impressed with both food and the service. We booked the roast with new potatoes and salad, absolutely delicious. Some pictures to follow. Thank you so much Darren .
Genieve Carey
Facebook
We had Darren and his staff for our sons christening Sunday just gone, wow!! The food was delicious and was ready on our arrival - everyone commented on how nice it was instead of crusty bread sandwiches!! I cannot recommend a hog roast for your special day or event enough. There was even a bit of leftovers for sandwiches yay, yummy. Thanks Darren, you did us proud!!!
Jack Bailey
Facebook
What a true gentleman Darren is, and the pork bap with apple sauce and stuffing was to die for, followed by a cafe latte was great on a cold winters day! The staff were so friendly defiantly a place to go when your on bury market 👍 thanks for a great lunch...!!!!😃
Sue Wood
Facebook
We had these guys cater our wedding and they were fantastic. The food was delicious, they did a great job. I would have no hesitation in recommending them at all.
Make your special event extra special!
With the wonderful aroma of succulent lean pork with crispy crackling
Hog Roast BBQ Make An Enquiry
You can also call us on 07973 273705 or text me to book us